Fathers Walk 2014
The successful annual Fathers Walk 2014 will be Thursday September 18, 2014 at public, private, charter and parochial schools throughout Cuyahoga County and in other Northeast Ohio counties. Please plan on participating and help us spread the word! Click here to for more information and promotional cards! Contact Teresa Martin at the Cuyahoga County Fatherhood Initiative to register your school for the walk - Teresa.Martin@jfs.ohio.gov or 216.348.3967
On Thursday September 18, fathers will be encouraged to to take their kids to school and throughout the school year. Join other fathers, uncles, grandfathers, stepfathers, foster fathers, brothers and mentors as they support the education of children in their lives.
Walk a child you care about to school and through life. They wish for your guidance.
Promotional palm cards are available for distribution. Do you need some? Email us your request and we will send them to you or drop them off.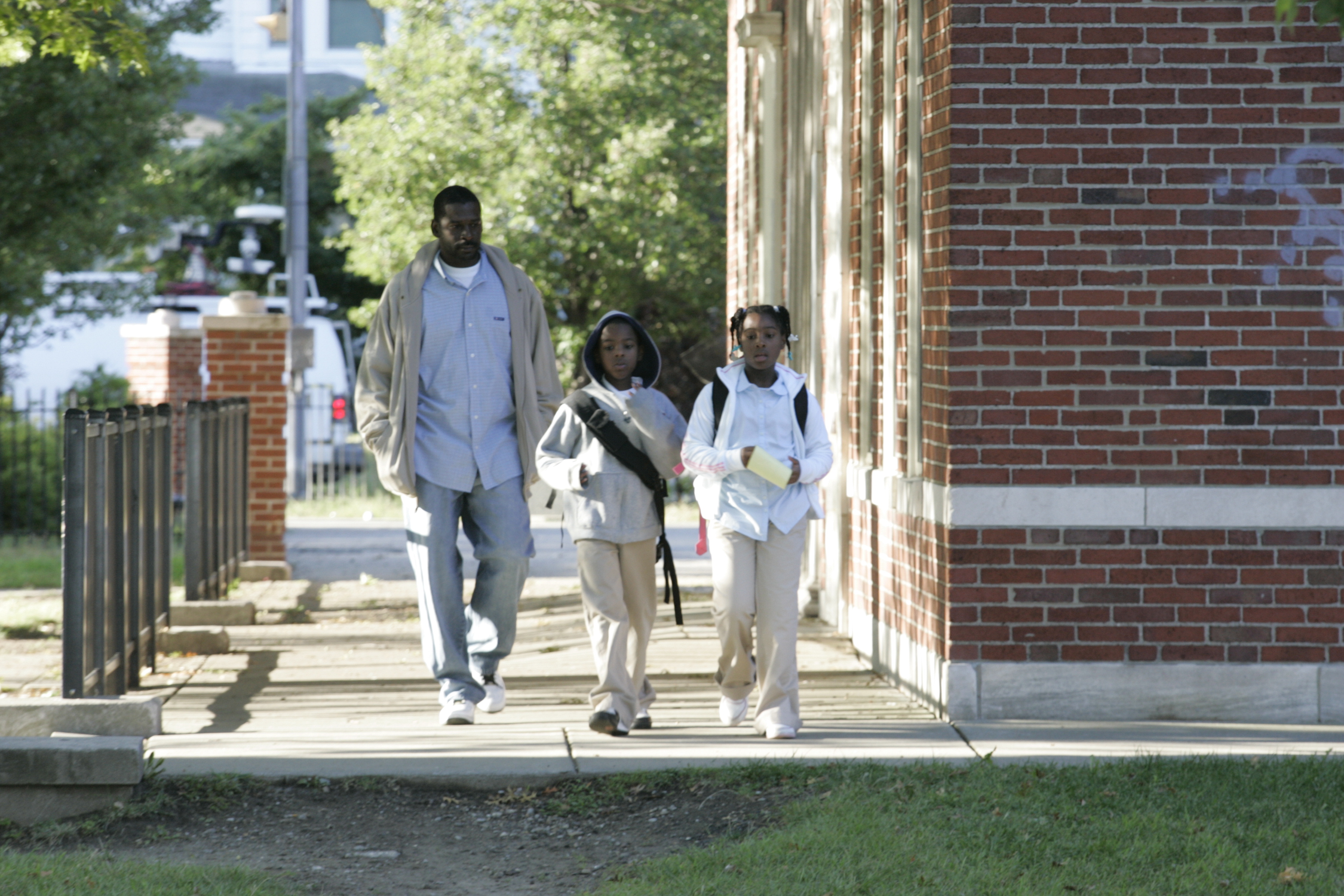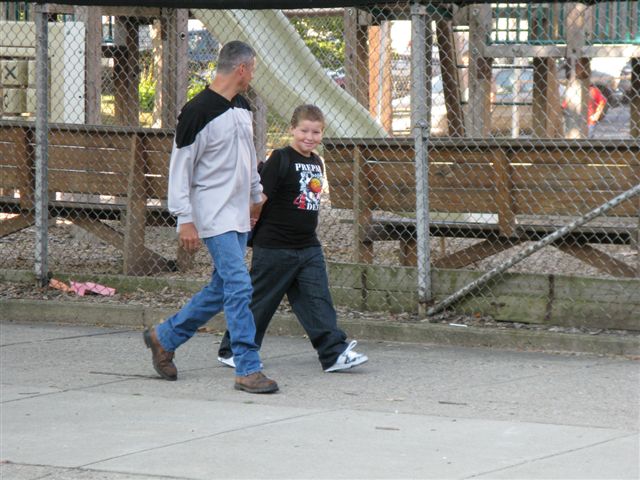 On this date, fathers will be encouraged to take the following pledge:
I am responsible for the education of my child.

I will encourage all children to do their best every day at school.

I will speak to my child about the value of learning and the importance of reaching your potential.

I will help with school work and review assignments for completion.

I will praise my child when he/she does well in school.

I will speak with my child's teachers and support them in educating my child.

I will teach my child the value of education and the value of family.

I will work with my child's mother or guardian to achieve the best academic and social outcomes for my child even if I do not live with my child.
Fathers in Cuyahoga, Summit, Portage and Trumbull Counties will all be participating on the same date this year, demonstrating support throughout Northeast Ohio for the educational success of their children. Similar events (also known as the Million Fathers March) will take place at 800 cities across the country this year at the beginning of the new school year.
Fathers Walk in Cuyahoga County is brought to you by Passages, I Am a Dream, Positive Changes, the Cuyahoga County Fatherhood Initiative (CCFI) and the Healthy Fathering Collaborative
For more information call the CCFI at 216.348.3967 or Passages at 216.881.6776 or email info@neofathering.net
Healthy Fathering Collaborative
P.O. Box 606194
Cleveland, OH 44106

216.245.7842
*Email is the preferred form of contact.