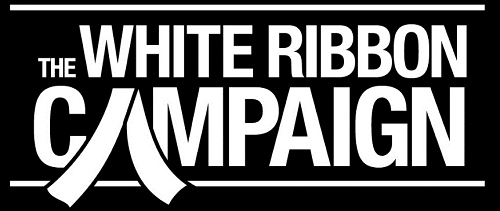 Hundreds of people took a public stand against gender-based violence by participating in the 12th Annual White Ribbon Day. We observed the event on Friday November 18th last year in Greater Cleveland and across the State of Ohio.
People of all genders and ages are invited to participate in White Ribbon Day to take a stand against violence and promote healthy relationships.



The 13th Annual White Ribbon Day in Cleveland

is Friday December 1st

. The campaign may be observed on other days across Ohio and around the globe during the 16 days of activism against gender-based violence, between November 25th (International Day for the Elimination of Violence Against Women)

and December 10th (Human Rights Day)
2023 White Ribbon Campaign Partners!

Participants were all encouraged to wear white ribbons or white ties and recite the following pledge:
I PLEDGE NEVER TO COMMIT, CONDONE OR REMAIN SILENT ABOUT
VIOLENCE AGAINST WOMEN, CHILDREN, INTIMATE PARTNERS AND MEN.

FROM THIS DAY FORWARD, I PROMISE TO TALK TO FAMILY, FRIENDS &
CO-WORKERS ABOUT STOPPING VIOLENCE IN OUR COMMUNITY.

I PROMISE TO ENCOURAGE THEM TO DO THE SAME AND
I PROMISE TO LEAD THEM BY EXAMPLE.

THIS WHITE RIBBON I AM WEARING WILL REMIND ME OF THIS PLEDGE.
White Ribbon Campaign participants around the world take a similar pledge during the global campaign in late November and early December every year.

Background
What is the White Ribbon Campaign?
The White Ribbon Campaign (WRC) is the largest effort in the world of men working to end violence against women. It is observed in nearly 60 countries around the globe between November 25 (International Day for the Elimination of Violence Against Women) and December 10 (Human Rights Day). Campaigns are led by both men and women, even though the focus is on educating men and boys. Our local campaign will also focus on violence against children and all intimate partners.
The Campaign started in Canada in 1991 when a handful of men in Canada decided they had a responsibility to urge men to speak out about violence against women. The Campaign was launched on the second anniversary of one man's massacre of fourteen women in Montreal. They began the White Ribbon Campaign to urge men to speak out against violence against women. Wearing a white ribbon would be a symbol of men's opposition to violence against women. With only six weeks of preparation, 100,000 men across Canada wore a white ribbon, while many others were drawn into discussion and debate. In 1999, the United Nations General Assembly declared November 25 the International Day for the Elimination of Violence Against Women (IDEVAW) and the White Ribbon has become the symbol for the day.
What does it mean to wear a white ribbon?
Wearing a white ribbon is a personal pledge to never commit, condone or remain silent about violence against women, girls or children.

The main goal of WRC in Greater Cleveland is ending violence against women, children and intimate partners. We accomplish this in five ways:
Challenging everyone to speak out, and think about their own beliefs, language and actions.
Educating young people, especially young men and boys, on the issue through the educational resources we produce.
Raising public awareness of the issue.
Working in partnership with women's organizations, the corporate sector, the media and other partners to create a future with no violence against women, children or intimate partners.
Supporting White Ribbon Campaigns around the globe with our experience, resources and networks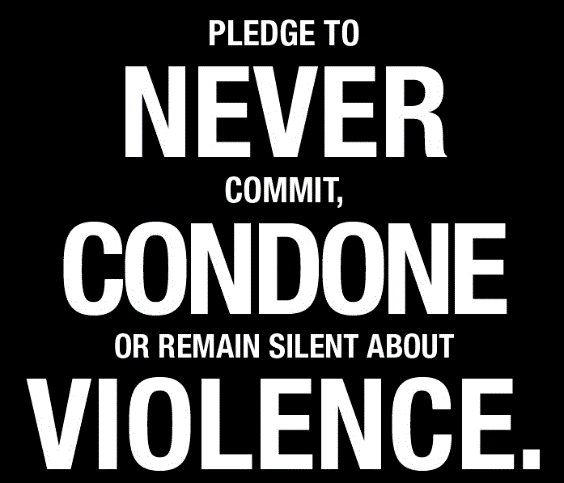 Healthy Fathering Collaborative
P.O. Box 606194
Cleveland, OH 44106

216.245.7842
*Email is the preferred form of contact.

Organizing Committee
Tim Boehnlein
Ship Collins
Steve Killpack
Brian Moore

Partner Organizations
Click here to view our list of 2022 Partners and the number of pledges they recruited

Would you like to be a Partner in 2023?
Click here to sign up!



Please contribute to help us promote the White Ribbon Campaign and engage men in the prevention of violence!
Thank you!