White Ribbon Campaign
The 10th Annual White Ribbon Day in Greater Cleveland and across the State of Ohio will be observed on Friday November 20th, 2020. Search #neowhiteribbon to see photos and postings of the event in past years.
Men and women of all ages are invited to participate in White Ribbon Day to promote healthy non-violent relationships. A Public Rally will be held at 12 noon on White Ribbon Day on the steps of the Cuyahoga County Domestic Relations Courthouse.

Four Ohio colleges (Baldwin Wallace University, Central State University, John Carroll University and the College of Wooster) and two Cleveland area high schools (Orange and University School) hosted events in 2019 and over 4,000 men, women, youth and children across the State participated
Participants at the public rally and in our partner organization will wear white ribbons or white ties and recite the following pledge:
I PLEDGE NEVER TO COMMIT, CONDONE OR REMAIN SILENT ABOUT
VIOLENCE AGAINST WOMEN, CHILDREN, INTIMATE PARTNERS AND MEN.

FROM THIS DAY FORWARD, I PROMISE TO TALK TO FAMILY, FRIENDS &
CO-WORKERS ABOUT STOPPING VIOLENCE IN OUR COMMUNITY.

I PROMISE TO ENCOURAGE THEM TO DO THE SAME AND
I PROMISE TO LEAD THEM BY EXAMPLE.

THIS WHITE RIBBON I AM WEARING WILL REMIND ME OF THIS PLEDGE.
White Ribbon Campaign participants around the world take a similar pledge during the global campaign in late November and early December every year. White Ribbon Day in Greater Cleveland is sponsored by Cuyahoga County Domestic Relations Court, Cleveland Rape Crisis Center, the Domestic Violence and Child Advocacy Center, the Healthy Fathering Collaborative, and Passages.
.
Background
What is the White Ribbon Campaign?
The White Ribbon Campaign (WRC) is the largest effort in the world of men working to end violence against women. It is observed in nearly 60 countries around the globe between November 25 (International Day for the Elimination of Violence Against Women) and December 6. Campaigns are led by both men and women, even though the focus is on educating men and boys. Our local campaign will also focus on violence against children and all intimate partners.
The Campaign started in Canada in 1991 when a handful of men in Canada decided they had a responsibility to urge men to speak out about violence against women. The Campaign was launched on the second anniversary of one man's massacre of fourteen women in Montreal. They began the White Ribbon Campaign to urge men to speak out against violence against women. Wearing a white ribbon would be a symbol of men's opposition to violence against women. With only six weeks of preparation, 100,000 men across Canada wore a white ribbon, while many others were drawn into discussion and debate. In 1999, the United Nations General Assembly declared November 25 the International Day for the Elimination of Violence Against Women (IDEVAW) and the White Ribbon has become the symbol for the day.
What does it mean to wear a white ribbon?
Wearing a white ribbon is a personal pledge to never commit, condone or remain silent about violence against women, girls or children.

The main goal of WRC in Greater Cleveland is ending violence against women, children and intimate partners. We accomplish this in five ways:
Challenging everyone to speak out, and think about their own beliefs, language and actions.
Educating young people, especially young men and boys, on the issue through the educational resources we produce.
Raising public awareness of the issue.
Working in partnership with women's organizations, the corporate sector, the media and other partners to create a future with no violence against women, children or intimate partners.
Supporting White Ribbon Campaigns around the globe with our experience, resources and networks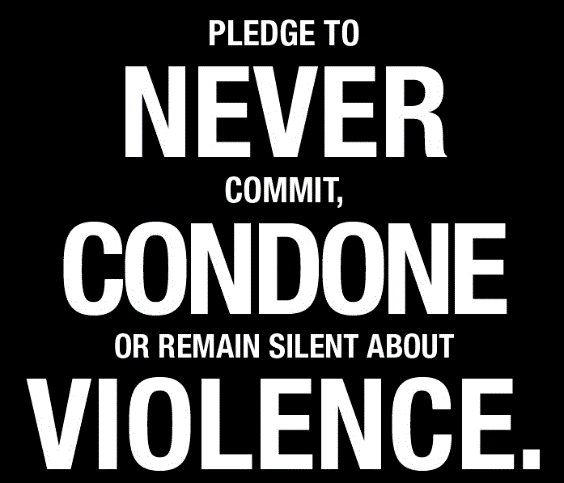 Healthy Fathering Collaborative
P.O. Box 606194
Cleveland, OH 44106

216.245.7842
*Email is the preferred form of contact.

2019 White Ribbon Partners
Sponsors
Cleveland Rape Crisis Center
Cuyahoga County Domestic Relations Court
Domestic Violence & Child Advocacy Center
Healthy Fathering Collaborative
Passages Connecting Fathers and Sons

Partner Agencies
Action for Children
Alpha Kappa Alpha Sorority, Lambda Phi Omega Chapter
Beech Brook
Bright Beginnings
Cleveland Municipal Court
Columbus Urban League Father2Father
Cuyahoga County Division of Children and Family Services
Cuyahoga County Office of Child Support Services
Global Parenting Network
Help Network of Northeast Ohio
John Carroll University
North Coast Strategy Partners
Northeast Ohio Neighborhood Health Services
Ohio AMS
Ohio Domestic Violence Network
Ohio Practitioners' Network for Fathers and Families
Omega Psi Phi Fraternity, Zeta Omega Chapter
OneEighty
Orange High School Male Minority Leadership Group
Oriana House Inc.
University School



Please contribute to help us promote the White Ribbon Campaign and engage men in the prevention of violence!
Thank you!