Dads, Books & Kids - A Family Flash Mob!
Help us Celebrate Families and Books! Come to a family flash mob on Saturday, August 4th, Dads, Books and Kids - "A Family Affair"; a life changing event for the City of Cleveland at Gardenview Hill Park, 8700 St Clair Ave, Saturday August 4th, 10:00am - 12:30 pm. (see map below for directions or take the RTA #1 bus)
The first 500 families to arrive at the flash mob will receive a FREE autographed copy of PD columnist Margaret Bernstein's new book, All in a Dad's Day. Additional orders for the book will be taken after the Dads, Books & Kids event on August 4th, Check back here for ordering details!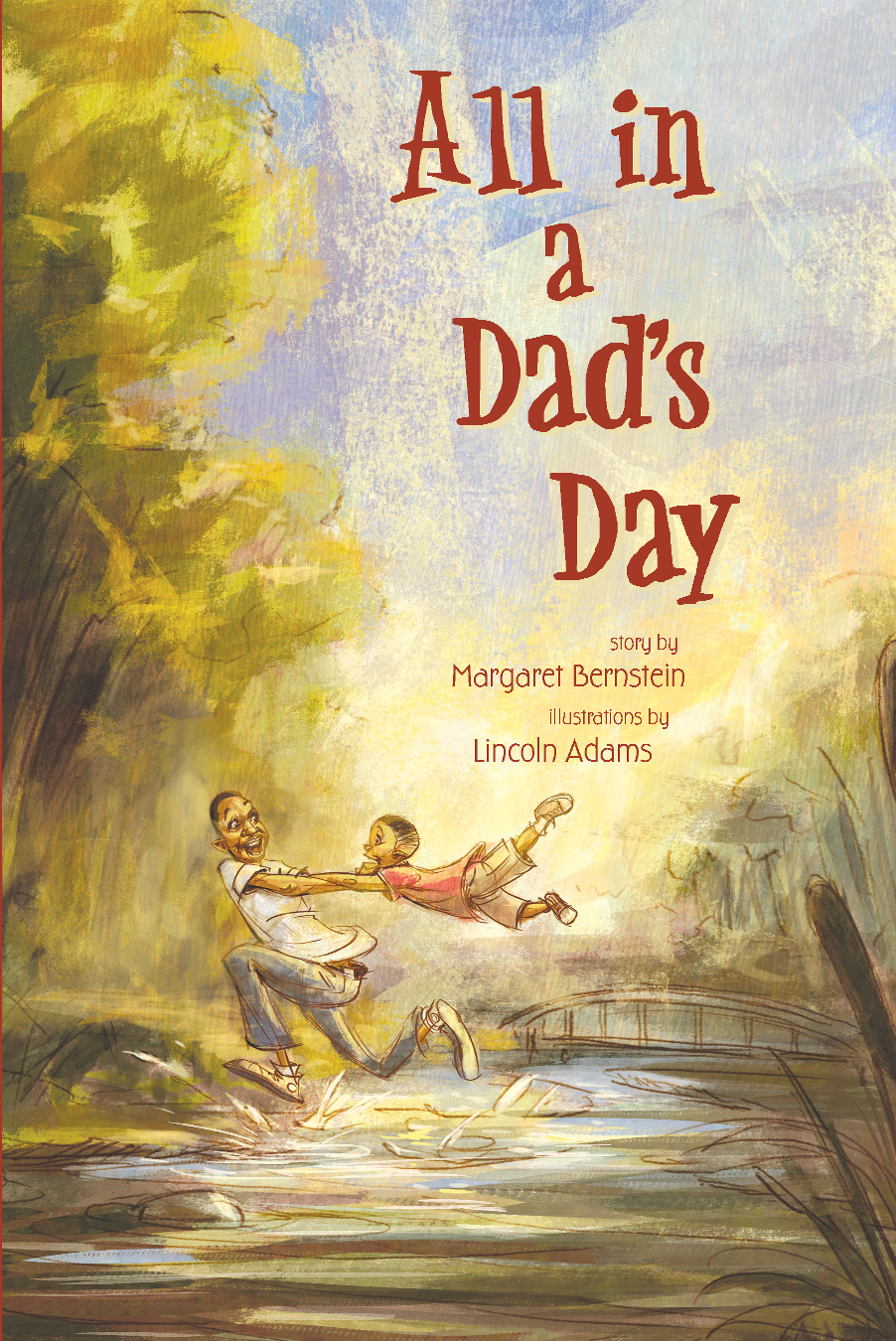 We will have a wonderful group of vendor agencies at the event, sharing there information and providing activities: Cleveland Public Library, NEON Health Services, Reach Out Transportation, MetroHealth Medical Center, Passages, Starting Point, Center for Fatherhood and Family Dynamics, Positive Changes, Greater Cleveland Neighborhood Centers Association, 211 First Call for Help, Beech Brook, Seeds of Literacy, Murtis Taylor, Family Connections, Help Me Grow of Cuyahoga County, Cuyahoga County Fatherhood Initiative, North Star Neighborhood Reentry Resource Center, The Children's Museum of Cleveland, University Settlment, Joan Spoerl, and the Educational Opportunity Center at Tri-C. THANK YOU!!
*Dads, Books & Kids is not just for Dads - Grandpa, Grandma, Uncles, Aunts, Moms and Mentors are all welcome too! Come one, come all - this is a Family Affair!
Dads*, this message is for you.... If you're the father of a child, that means the door is open for you to make a big difference. Did you know that just giving your children your attention and support can influence them to do better in school, and to avoid drugs and premature sexual activity?
So Dads, let's be a positive presence in our children's lives. This is a day when we're asking Cleveland fathers of all ages and races to take a stand for our children, and join in a day of family-friendly fun and activism Bring the kids out and come mingle with hundreds of other dads. Together, let's put our children on the road to a successful school year.
Brought to you by NEON, Northeast Ohio Neigborhood Health Services, Silverman's, the Cleveland Public Library, Green Road Pediatrics, the Plain Dealer and the Healthy Fathering Collaborative

Healthy Fathering Collaborative
c/o Community Endeavors Foundation
P.O. Box 606194
Cleveland, OH 44106

216.245.7842
*Email is the preferred form of contact.

Help us create a list of the best children's books with a positive healthy father character?
What is your favorite?